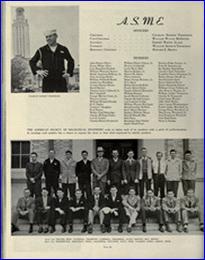 Documented WWII US Navy Union Switch & Signal 1911-A1 Consigned at LSB
Taking Stock #5
We are all fans of the Colt 1911 here, ranging from fans (Me) to fanatics (Spencer!).  So when a really special 1911 comes through Lock Stock and Barrel Investments, it usually draws quite a crowd.  Allow me to introduce you to Union Switch & Signal 1911A-1, serial # 1063417. View The Auction HERE
Made in 1943, this is a remarkable pistol.  The Union Switch & Signal pistols are extremely desirable, being the second most rarely produced in the chaotic WW 2 period of production.  They are also considered to be among the very best 1911s manufactured in the era, being of exceptional quality, control, and finish.
This one comes complete with rig, paperwork & accessories.  This one came to us as part of a complete ensemble from Barbara Swartz, widow of Robert Kenneda Swartz – a Lieutenant in the Navy from 1943-1945 in the South Pacific. A notarized letter from Mrs. Swartz is included with the pistol, as is the Lieutenants Ship Log Book, the original belt, magazine pouch and Boyt 1942 holster. The holster is stamped "MacGaffin U.S.N." on the back. The notarized letter explains how Robert returned from the war with this pistol, and that the pistol was stored in the Swartz home out of reach from the children since at least 1974 – when Barbara and Robert married. Barbara has also included the "Night Order Book" from the ship on which Lieutenant Swartz served. Mrs. Swartz could not recall the name of her husband's ship, but recalled that it was Ship Number 5435.
What can I say?  This is one of the finest WWII ensembles we have ever handled. Union Switch 1911's are some of the highest regarded 1911's ever made, and this is reflected in their collectibility.  The gun here is a spectacular find on its own merits, with more original finish than just about any other US & S gun you will ever see, with all correct markings. You could not hope to find a better US&S 1911-A1. Add the confirmed history, to the inherent value of this pistol and this is one amazing collection.
So, a tip of the hat to Lt. Swartz, and all those other young men who fought in the Second World War, and a special thanks for being so diligent in his attention to his duty pistol!