Buy
Whether you are looking for your first gun or to add to your collection, see how we are the best option for completing your purchase – Without a Buyers Premium!
Our Auctions
Sell
If you are looking to sell a single item or an entire collection, learn how we are the premier choice for getting the best value for your items.
Our Process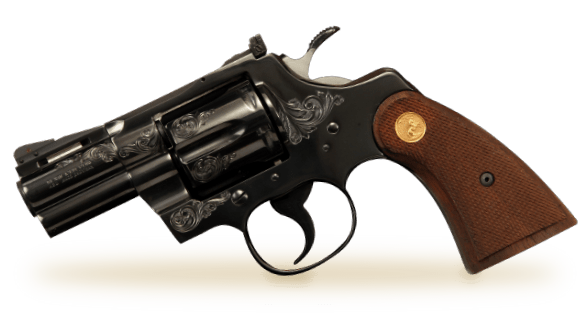 Why Lock, Stock & Barrel
Experience

Lock Stock & Barrel is the premier West Coast auction house for firearms, militaria, and shooting/reloading accessories.

Volume

We currently auction over 15,000 firearms and 30,000 associated items every year, making us the largest seller of used firearms and related merchandise on the West Coast.

Availability

We obtain single items and entire collections for auction from all 50 U.S. states. We sell to all 50 U.S. states, as well as several countries.

Transparency

We auction your items with unmatched detailed descriptions, and superior high resolution photography. Buyers will be able to see and read exactly what they are bidding on. Every aspect, good or bad, is shown and explained.

Satisfaction

Our ethical and honest business practices and keen focus on customer service, have led to nearly 100% positive and A+ feedback after tens of thousands of transactions. No matter what the issue, we always ensure our customers are satisfied.