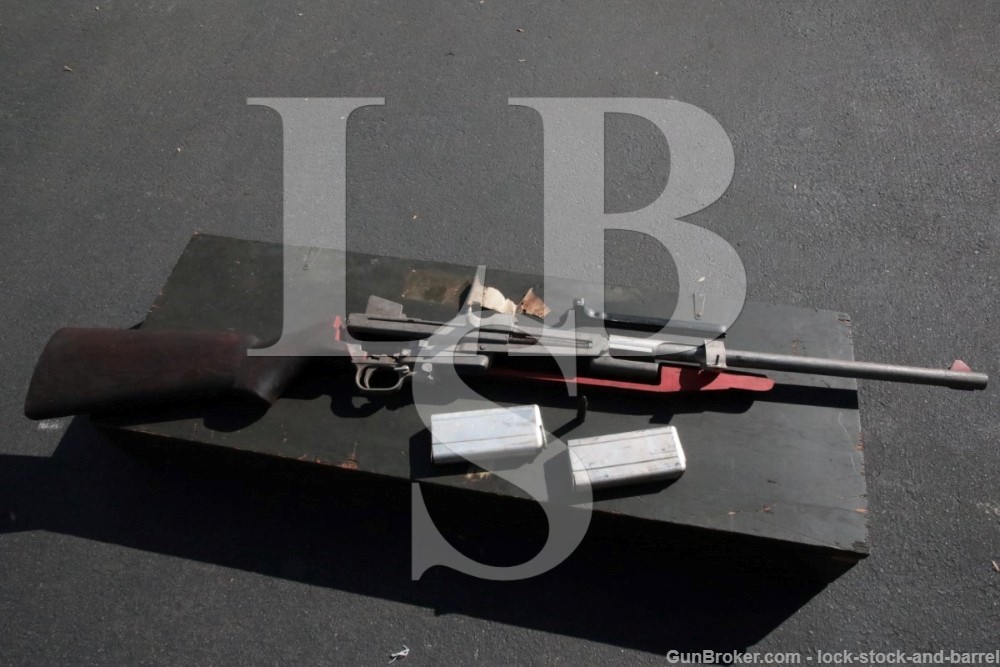 RARE! US Army Demo Cut-A-Way Functional M1 Carbine Rifle 6' OA Wood & Metal
Sold For: $1,291.00
LSB#: 220715CW016
Items: M1 Carbine model in two parts, two magazines, six dummy rounds, and storage crate.
Make: US Army demonstration model
Description: This is a functional demonstration model as used in the US Army for many years. It is made of wood and metal and parts do move.
Condition: This M1 carbine model and crate are in good overall condition but this item needs assembly and some repair. The parts are present but the action needs fixing. The barrel has separated from its attachment point. It is restorable. This model could use a good thorough cleaning.