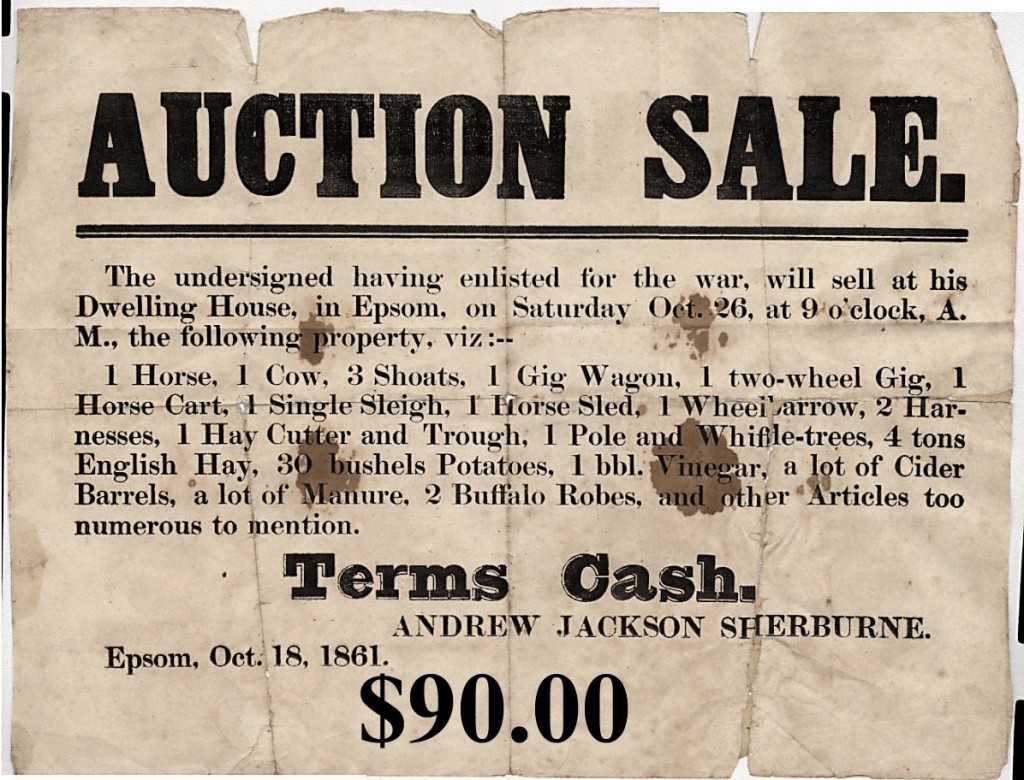 Another Record Set By www.lsbauctions.com – How Our System Beats All The "Big" Auctioneers
Taking Stock #43 Another Record Set By www.lsbauctions.com – How Our System Beats All The "Big" Auctioneers
Lock Stock and Barrel Investments (LSB) is proud to announce a new "first" and a major accomplishment. In mid-September, we sold at auction a Colt Single Action Army for $71,438. This amazing Colt revolver was factory "C" engraved and shipped to Texas in 1890 and later used in the Johnson County Wars. This is the current record price achieved on the Gunauction.com website – and we would wager that it is one of, if not the highest price, ever realized for a firearm at an online auction. Even on Gunbroker.com…
What is amazing is that we achieved this record setting price for our consignor in an online auction, without a buyers premium, allowing us to deliver the seller their true share of what the buyer paid for the gun. Live auctioneers do not do this, as the buyers premium hides the actual sales price of an item from the seller, shorting them value on their own merchandise. James D. Julia, Rock Island Auction, Little Johns Auction Service, Carol Watson's Orange Coast Auctions, Poulin Auction… They all take from the sellers pocket, without the seller even realizing it, via a scheme known in the market as a "Buyers Premium". This is where a seller is paid off of the hammer price and yet the buyer pays the auction house even more money than the hammer price, after the buyers premium is added. This is usually in the 10% – 20% range.
Undoubtedly, our lack of a buyers premium led to a higher realized price for our consignor than if this were a live auction. LSB sells its consigned firearms at online auction only. Our consignors get to watch their auctions and see the number of bids and bidders for the entire 14 days that auctions are active – right up to their 6:00 PM Sunday night closing. This long listing period and bid time allows bidders and friends of bidders to alert them to our firearms and participate in the bid process over the entire 14 day period. Again, this helps achieve greater recognition and typically higher realized prices for our consignor's firearms than the seconds it would be for bid at a live auction.
If a bidder is lucky enough to be available when the firearm comes up at auction and they are connected via the web or phone, they can bid. That time imperative is much less ominous in a two week online auction. We use the services of Gunauction.com and they have been extremely easy to work with and they help bidders complete their bids. Gunauction.com also has a 10 minute rule that allows bidders time to respond to bids and prevents the use of bid sniping programs. Any bid received within the last 10 minutes of the auction will extend the auction by ten minutes from the time the bid was received. This keeps a determined bidder from being 'cut out".
LSB continually seeks new acquisitions and consignments of all firearms from antiques and collectibles to modern firearms. We also want your scopes, holsters, reloading equipment, components and other firearms related merchandise. Let us get the highest prices for YOU. LSB, "where we turn your guns into cash".
You will appreciate our low consignment fees because of our reduced overhead and efficient operations allow us to deliver the maximum amount of money possible to you!