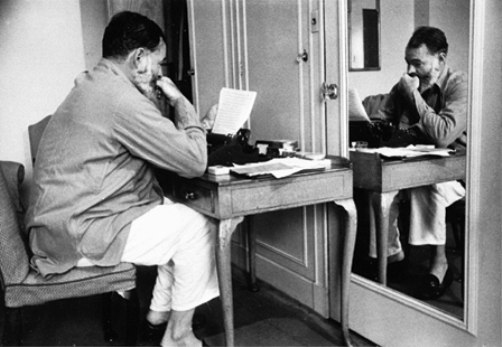 Gun Shopping, Bidding, Buying & Selling From The Comfort of Home – The Convenience of Lock Stock & Barrel Investments
Taking Stock #39: Gun Shopping, Bidding, Buying & Selling From The Comfort of Home – The Convenience of Lock Stock & Barrel Investments
I had some close friends over for a get-together the other day, to watch a football game.  After the snacks and cheering, once the football game was over, with a satisfactory conclusion, may I add, and, as it was a fun, convivial, afternoon, with friends, no one was quite ready to go.  Normally, we'd all head out and work of the chips and salsa with a pick-up basketball game, or some snappy Frisbee work, but the weather outside was wintry, cold, and wet, not conducive for outdoor activity, even here in SoCal. Comfortably ensconced inside, as might not be wholly unexpected in my circle, the talk turned to firearms.
Many of my friends are Gun Guys, competent and knowledgeable about firearms.  (Hey!  That's partly why they're my friends!) They like to shoot, understand the value of the 2nd Amendment, and a few are even firearms collectors.  Now, I'm not that much of a collector, but I do have a few nice heirlooms, and so we did a quick show-and-tell, in the back room.  There's some cool stuff back there, I guess, but the biggest 'oohs' and 'aahs' were reserved, not for my beat-up, but well-fettled competition guns, or my equally unlovely, well-used hunting rifles.
Nah, the Big Cool Factor 'wows' were reserved for 3 pistols; a 1920s-era Remington Model 51 semi (did you know they made any semiautos besides the venerable 1911?), owned by a notorious Prohibition gangster, a 1904 Colt Bisley, that was in the holster of a soldier who rode with Black Jack Pershing into Mexico, chasing after Pancho Villa, and a 1904 Northwest Mounted Police-marked Colt New Service, in .455.
As I was showing them around, after making certain each was completely unloaded and safe to handle, the guys wanted to know where I had found such cool treasures.  it was then that I realized an interesting thing; that was, how many of those firearms I had purchased from lsbauctions.com.
I wondered aloud how many hours of shopping in little out-of-the-way stores, it would have taken me to find those jewels.  How many sunny afternoons I might have had to spend peering into dimly-lit counters, or dickering over ridiculous prices.  Fortunately for us, it's the 21st Century, though, folks; log on to Al Gore's Globally-warmed internet, and you can shop, comfortably, and easily, from your own home, office, or mobile device – from anywhere in the world.
Anyway, interest piqued, we went into my office and logged on to the 'net, did a little searching on the Remington, and then, to quell my friend's envious curiosity, took a few minutes to see if anything similar might be available on the lsbauctions.com website.  We spent the rest of the evening there, killing a pretty good bottle of scotch, and filling out our wish lists for Christmas.  I'm still looking for a post-black powder frame First Generation Colt SAA, by the way, and I find LSB is one of the easiest places to find a steady stream of drool-worthy specimens.  No matter that sometimes, they seem to end up just out of my reach.
But not always!  They're not all big-ticket items, and your auctionwin results in the kind of guns that will give a lifetime of satisfaction.  You know, the kind of desirable guns that they buy, sell, and consign, here at Lock, Stock, and Barrel. It's easy; log on, shop, bid, and wait just a few short days, until an expertly-packaged firearm of your dreams is delivered safely and quickly, to the FFL of your choice.  It's almost too easy, and that's why I have the ones that I have.
Lock, Stock And Barrel.  What a great idea, and, as the snow falls for the first time in over a century in Cairo, Egypt, it's an idea that's just in time for those wintry days when you have to stay indoors, because of that danged Global Warming.
Just go easy on the bidding for that prime Colt 1873 SAA, okay?
By Mark Romano