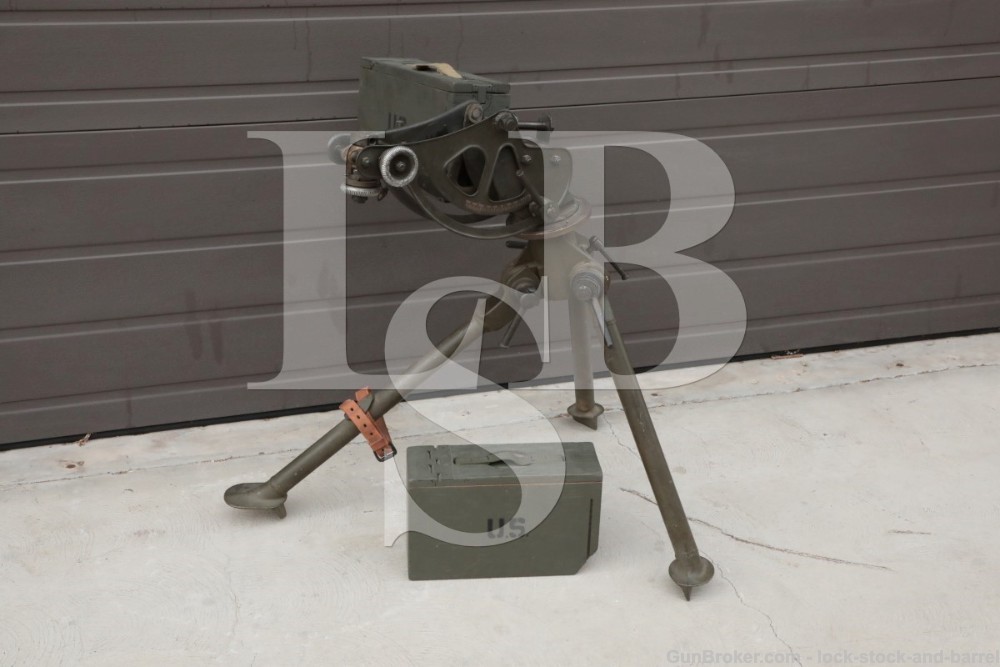 WWII US M1917A1 Tripod Lamson 1942 Aircraft Cradle T&E Dial & Ammo Boxes
Sold For: $1,855
LSB#: 201216CM02
Item: Barrel & Cleaning Rod
Country: United States
Manufacturer: Barrel – Unbranded, Cleaning Rod – Minnkota Co.
Model: M2 Browning
Caliber: .50 BMG
Era: WWII?
Dimensions: Approximately Barrel – 45″ Long, 1.5″ Diameter in front, Cleaning Rod – 51″
Special Markings: Barrel – Unmarked, Cleaning Rod – Minnkota Co. & B147612AB-5
Condition: The barrel is in Fair to Good condition. There are no major dings or nicks on the outside. The finish normal average wear and scratches with some Minor surface rust. The bore has strong rifling, looks rather dirty but once cleaned it should be good to go. I don't see any damage inside. The cleaning rod is in fair shape, no major dents but there is surface rust on it. Handle is securely fastened. If you are looking for a .50 Cal BMG barrel and cleaning rod, these would be a great addition. Please see our photographs for a better understanding of the contents and its condition. Good luck!