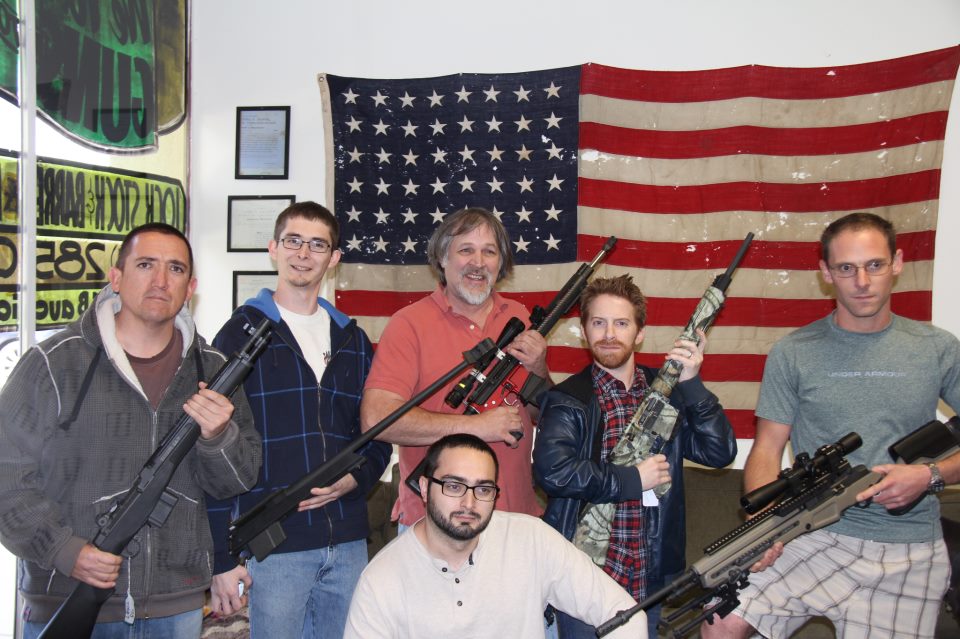 Cool Guns and Cool Guys at Lock Stock and Barrel Investments
Taking Stock #30: Cool Guns and Cool Guys at LSB
When I was young I was fortunate in that I had the advantages that come with a two-parent household; this came complete with both sets of grandparents, for when the folks ever took a rare, much-needed break from us kids.
It was a great way to grow up, with the lessons of well-lived lives administered from nearly all corners.    Well, with that nurturing environment  came a near-endless stream of sage tidbits  of wisdom, such as, "You are known by the company you keep," and "If you want to do good things, surround yourself with good people!"  ( I quietly suspect that the neighbor kids were being told "….and if you want to do bad things, just keep hanging out with those Romano brothers…", but, I digress…)
At Lock, Stock & Barrel we know that responsible ownership of guns can add more than security to your lifestyle; it can also add an element of enjoyment; the zen-like perfection of a well-placed shot, the healthy rush of shooting in competition, or the pleasant break that comes from pursuing a hobby that gets us outdoors.  The guys that work at Lock, Stock and Barrel, all know this, and practice this, as well as providing quality, honest, customer service, to boot.  In short, they're Cool Guys.
Which is why we're not surprised when someone like Seth Green comes to visit LS&B.
If you watch movies or television, you know Seth Green.  Since starting in the entertainment industry at age 7, Green has climbed the mountain of success, and never looked back.  You probably  know him best from his vocal characters on "Family Guy", or "Robot Chicken," or his Star performances  turns in "Knockaround Guys," "Can't Hardly Wait," and his roles in "The Italian Job," "America's Sweethearts," "Rat Race," all three "Austin Powers" films and numerous other television roles, such as "Entourage" guest spots.
It's a dizzying resume.  Green was named the "Best TV Actor" by Entertainment Weekly magazine and E! Entertainment Television's poll proclaimed him the hottest young actor in Hollywood.  He's a Cool Guy!
And he is a firearms enthusiast; where else would a cool guy of his talent choose to do business with, but Lock, Stock & Barrel?  Truth is, they're all cool guys, so he joins a cast of characters, all pictured here.
So sure, maybe you never were the captain of the football team, or hit the home run in the championship game, but you can come by Lock Stock, & Barrel, and be one of the cool guys, any time.
And don't forget; just in case you think I'm kidding, we've hosted a broad range of noteworthy folks… The Original Captain America, Brittany Boddington, Harry Humphries, Riley Carsey, Taran Butler, John Bianchi, Rick Hacker, Colby Donaldson and others have stopped by… and you'll even see John Fasano  here, regularly…
By Mark Romano