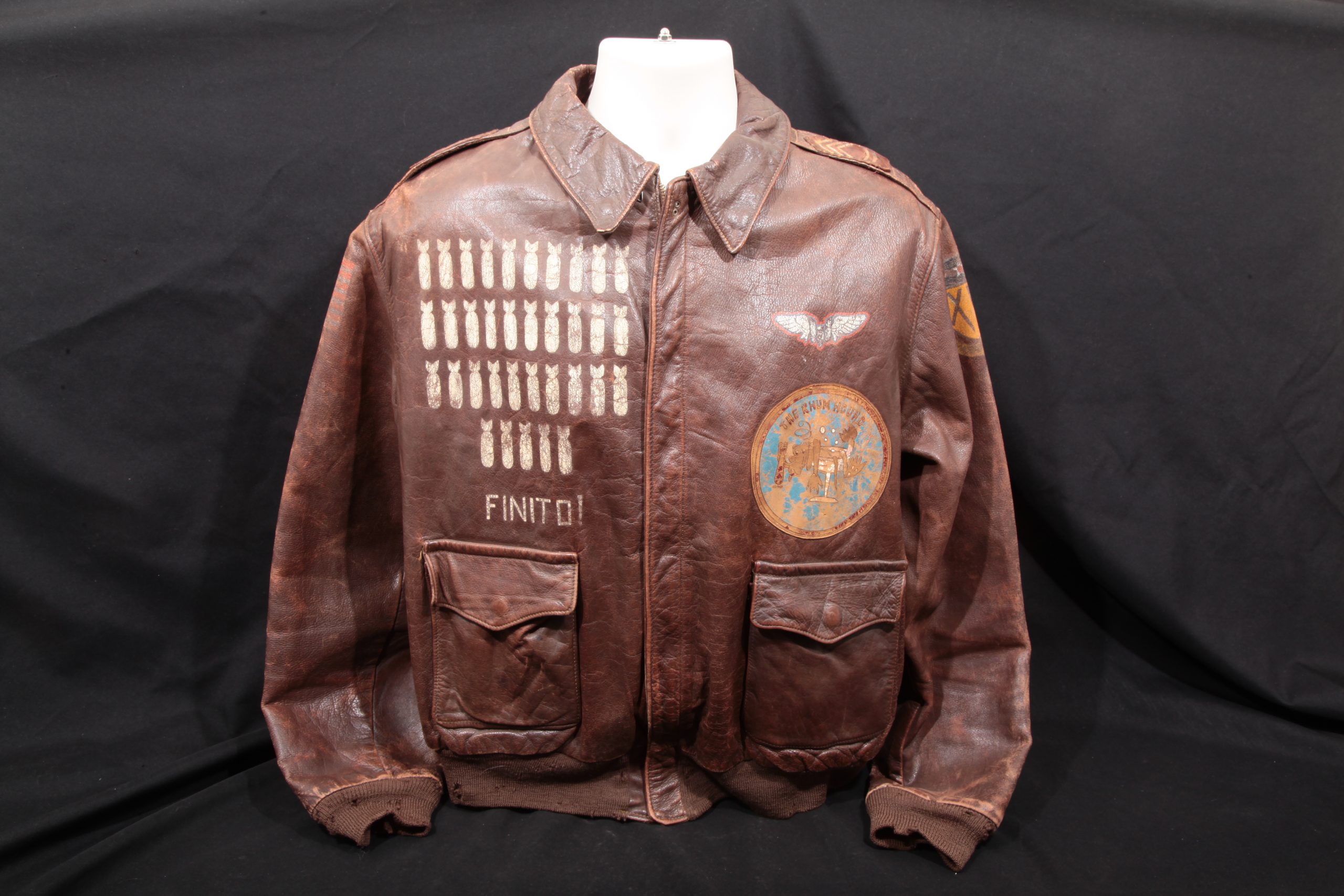 Samuel Linder – WWII A-2 Painted Leather Flight Jacket 483rd BG, 840th Squadron – Rhum Hounds
Samuel Linder
Samuel Linder served his country in World War II with the 483rd Bombardment Group .
Information on Samuel Linder is gathered and extracted from military records. We have many documents and copies of documents, including military award documents. It is from these documents that we have found this information on TSGT Linder. These serviceman's records are not complete and should not be construed as a complete record. We are always looking for more documented material on this and other servicemen. If you can help add to Samuel Linder's military record please contact us.
01/28/1945
AM/1OLC
 
SSGT
GO: 414
St Louis MO
03/21/1945
AM/2OLC
 
TSGT
GO: 1598
St Louis MO
04/06/1945
AM/3OLC
 
TSGT
GO: 2563
Saint Louis MO

The information on this page about Samuel Linder has been obtained through a possible variety of sources incluging the serviceman themselves, family, copies of military records that are in possession of the Army Air Corps Library and Museum along with data obtained from other researchers and sources including AF Archives at Air Force Historical Research Agency and the U.S. National Archives.
https://www.483bg.org/linder-samuel-l5068-483bg.cfm
Full Name:Samuel Linder
Army Serial Number:37605068
Enlistment Place:Jefferson Barracks Missouri
Enlistment Date:27 Feb 1943
Army Branch:Branch Immaterial – Warrant Officers,
USABranch:Army
Race or Ethnicity:White
Residence:Missouri
Enlistment Term:Enlistment for the duration of the War or other emergency, plus six months, subject to the discretion of the President or otherwise according to law
Source of Army Personnel:Civil Life
Army Component: Selectees (Enlisted Men)
Level of Education:1 year of college
Occupation:Shipping and receiving clerks
Marital Status: Married
Birth Date:1913
Birth Place: Missouri
______________________________________________________________________________________________