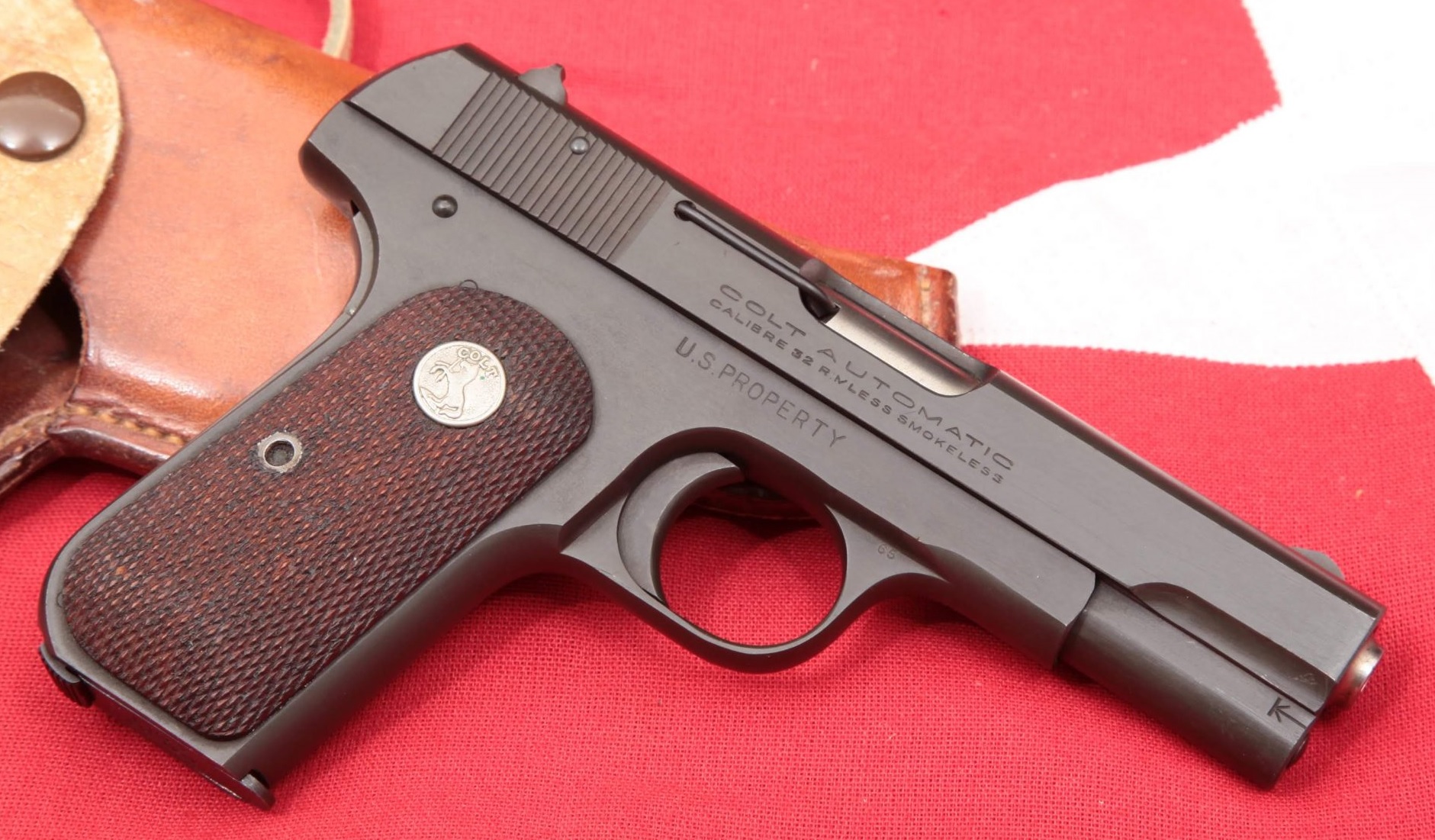 Colt 1903 General Officer Pistol Issued to Major General William Monte Canterbury, AAF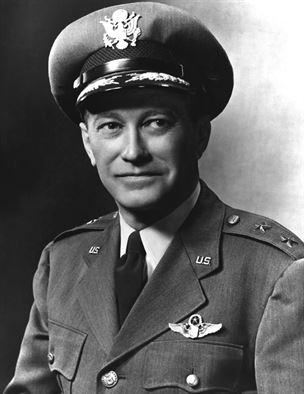 ____________________________________________________________________________________________
FOR SALE: $5,000
____________________________________________________________________________________________
William Monte Canterbury was born in Muskogee, Okla., in 1910. He graduated from Muskogee's Central High School in 1928. After graduation, he entered the University of Oklahoma and pursued an engineering course until the stock market crash in 1929, at which time he went to work for the First National Bank of Muskogee.
He received a congressional appointment to the U.S. Military Academy in 1930 and graduated in 1934 – 102nd in a class of 250.
General Canterbury's first assignment after graduation was as a student officer in the Air Corps Primary and Advanced Flying Schools at Randolph and Kelly fields, Texas. He graduated and received his wings in October 1935, and was assigned to the Third Pursuit Group at Clark Field, Pampanga, Philippine Islands.
When he returned to the United States, he became a student for the Officers' Electronics Course at Chanute Field, Ill. From there he went to the Air Corps Technical School at Scott Field, where he served as supervisor of the Radio Operators and Mechanics Division.
In June 1941, he took a course in radar and advanced electronics at the Massachusetts Institute of Technology. He completed the course in September and returned to Scott Field where he formed and became supervisor of the first Army Air Corps radar school.
He was named director of the radar school at Morrison Field, Fla., in February 1942. The following July, he moved with the school to Boca Raton, Fla., and in March of 1943 was appointed director of training at the Army Air Force Technical School at Boca Raton.
Seven months later, he was assigned to Army Air Force headquarters in Washington, D.C., as chief of the newly formed Radar Branch in the Office of the Air Communications Officer. In September 1944, he assumed command of the 346th Bomb Group at Dalhart, Texas, and in January 1945, became assistant deputy chief of staff, operations, Second Air Force, at Colorado Springs, Colo., in charge of radar – bombardier – navigator training.
Later that year — in September — he became assistant to the deputy chief of staff for operations, Eighth Air Force, on Okinawa. In December he was reassigned to Army Air Force headquarters as assistant deputy chief of Air Staff for research and development.
During June and July of 1946, he participated in Operation Crossroads, the nuclear weapons test series at Bikini Atoll. He became director of research and development of the Armed Forces Special Weapons Project at Sandia Base, Albuquerque, N.M., in September 1947.
He became acting deputy chief of staff for development of the newly-organized Air Research and Development Command in June 1950. In March of that year he was named as ARDC's director of development.
That same year, in July, he was transferred to Air Force headquarters as chief of the Atomic Energy Division in the Office of the Deputy Chief of Staff for Operations. Three months later, he was designated deputy assistant for atomic energy to the deputy chief of staff for operations. He assumed command of the 1009th Special Weapons Squadron of Headquarters Command in Washington in August l952.
On June 19, 1954, he became commander of ARDC's Air Force Special Weapons Center at Kirtland Air Force Base in Albuquerque.
General Canterbury is rated as a command pilot, aircraft observer and technical observer. He has logged more than 5,000 flying hours.
https://www.af.mil/About-Us/Biographies/Display/Article/107494/major-general-william-monte-canterbury/
____________________________________________________________________________________________