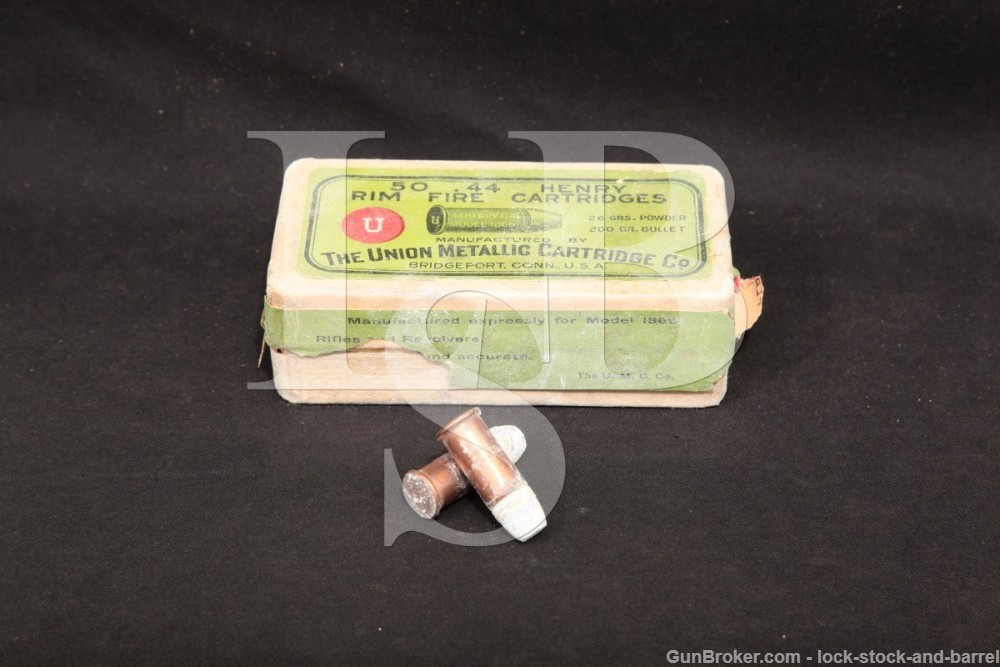 50x (Full Box) U.M.C. Co. .44 Henry 1860 Rim Fire Rimfire Ammo
SOLD FOR: $1,578
LSB#: 200120LL01
Make: Union Metallic Cartridge Co.
Caliber: .44 Henry Rim Fire
Headstamp / Markings: "U"
Quantity: 50x
Bullet Core: Solid Lead
Condition: The ammo is tarnished and discolored, but the box is full. The labeling is about 70% present. Please see our detailed photos for a better understanding of the condition.