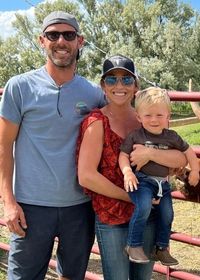 Spencer, Alyse & Walker Hoglund President
Spencer is our founder, he started Lock Stock & Barrel in his college apartment in 2007 and has been selling online since 2002. After Grad School at Pepperdine, Spencer took Lock Stock & Barrel full time and has guided it through tremendous growth, centered on delivering the best service quality possible. You'll find Spencer's labrador retrievers at work with him on a regular basis and when not at work, he's probably driving the country with his family picking up your guns.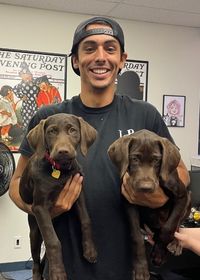 Chris Corcino Acting COO
Chris has been working part time at LSB for the past several years while attending college. He recently graduated from Cal State Fullerton with a degree in Criminology. He's also a 5 Time United States Practical Shooting Association GrandMaster and World Champion Speed Shooter. Now after earning his degree, he is back as our acting COO, helping Spencer with the operations side of LSB.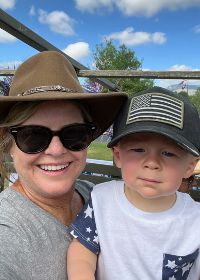 Nanci Braunschweiger Human Resources Manager
Nanci comes to LSB through her lovely daughter Alyse who is married to the CEO, Spencer. She had retired after thirty plus years in Human Resources when Spencer saw rapid growth occurring and he knew he needed an on-site experienced HR professional to help with HR so he offered Nanci a part time position. The rest of her time is spent with Alyse and Spencer's son, Walker and her other grandchildren. When she's not being "Noni" she can be found on the Pickleball court.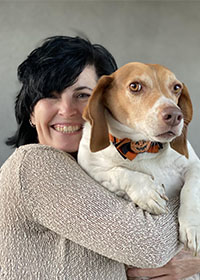 Lydia Rella Office Manager
Lydia gets it done. And by "it", we mean everything. Literally. From intake to shipping, from employee birthdays to company outings, and from opening to closing, Lydia keeps things moving. Boss-Lyd, Office Mom, Halloween Queen, whatever you want to call her, the shoe fits. Lydia is the whip crack we hear and the shoulder we cry on, aptly named Office Mom, we love and need her.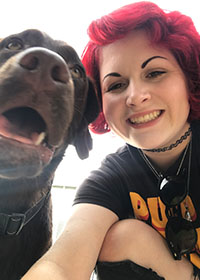 Amanda Rella Consignor Liaison
Amanda is whatever we need, whenever we need it. She's moved quickly up the ranks from literally counting bullets to our rockstar DConsignor Liaison. Nothing is beneath her and nothing is above her, well actually at 5'2?, almost everything is above her. When you have a question or need something done, she'll get it done.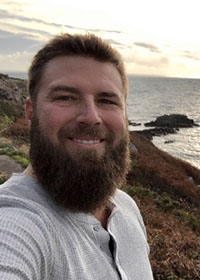 Ryan Avena Acquisitions Manager
Former Marine turned LSB Shipping Manager, turned LSB Acquisitions Manager, Ryan has climbed the ranks. If you have a firearm and it is within a day's drive of LSB, Ryan is coming for it! Prompt and presentable, energetic and eager, Ryan is one of the engines that drives the acquisition at the company. Don't be surprised if your phone rings and it's Ryan calling to see if you need us to sell anything for you!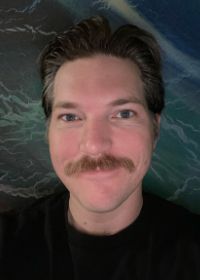 Austin Melling Photography Manager
Austin is quickly turning into one of our best employee-referred hires. He comes to us with auction experience on a smaller scale but he's learning the ropes quickly. When he's not at work you can find him outside hiking or indoors hunched over a board game. Almost every department has tried to steal him so far, but shipping is holding on to this valuable team player.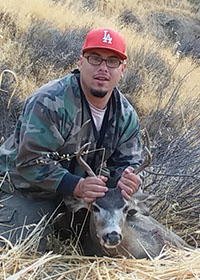 Hector Rivera Shipping Manager
Brand new to LSB, Hector is no stranger to the gun world. Customer turned employee, he's a gun lover, father and frequent hunter. He's been a great addition to the LSB staff, ensuring that our customers receive their purchases well-packaged and on-time.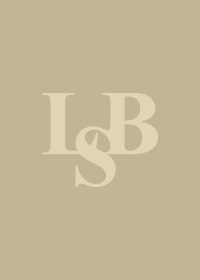 Jamie Carter Legal Compliance Associate
Jamie is new to LSB, but no stranger to Spencer. When he found out she was on the job market, nothing got in the way of bringing her into the LSB family. Jamie can be found quietly entering data and managing compliance for the mountains of paperwork we're required to have on hand. She's quickly become an invaluable part of our staff.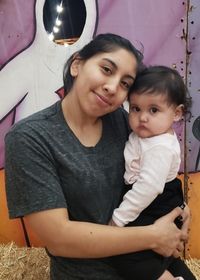 Ana Mendez Dispositions Associate
A California girl through and through, Ana loves the beach, the park or any time outdoors in the sunshine with her daughter. Look at that adorable face, can you blame her? Ana makes sure the phones are answered and customer orders head out the door as soon as possible.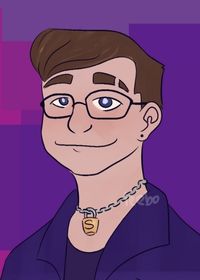 Rachel Marocco Dispositions Associate
Rachel is the newest edition to the Admin staff, working hard to make sure customer payments and requests are handled on time. She is always willing to help and do whatever it takes to get the job done. In her spare time, Rachel enjoys playing video games with friends and hanging out with her loved ones.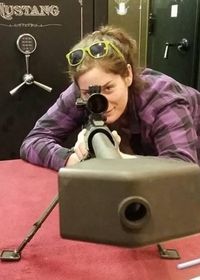 Katie Potter California Buyer & Compliance
Katie Potter is a long time LSB employee and now has moved into helping our local customers navigate the paperwork involved with being a gun owner in California. Locals will love her bright personality and go get 'em attitude! In the Cowboy action shooting world, you might also know her as Black Chip Mary. She loves the water so when she's not in the shop you'll find her working on a pool deck.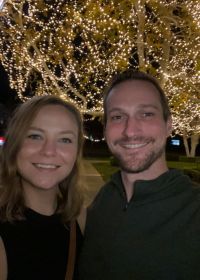 Kevin Brown Intake Associate
Kevin is a new arrival to LSB and comes from the world of HR and staffing. He said he would hire employees for their "will" vs their "skill", and that is why we hired him. In a short time frame Kevin has been educating and challenging himself to learn the ins and outs of the firearms world. He is recently married, loves gemstone auctions, and is passionate about firearms and collecting. Kevin is your go-to guy when locals come in to consign.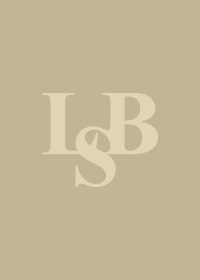 Brian Becker Intake Associate
TBD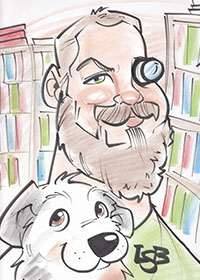 Bud Rubert Gun Writer
Bud is our lead writer/researcher here and with the help of the other writers, makes sure our merchandise is accurately described and timely put to auction. He is a 4-time Overall World Champion Cowboy Shooter, lover of heavy metal and incredible gun geek. When not typing away, Bud is usually on the range, shooting Steel Challenge and beating all those modern pistol shooters with his lever gun.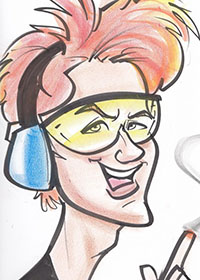 Spencer "Red" Garrett Gun Writer
Red has climbed the ranks here, showing dedication, incredible energy and perseverance from the start. Red showed up, resume in hand, repeatedly, until we finally broke down and hired him. Originally just our coffee boy and "gopher," he has become a crucial part of the team and one of our most valuable writers. We often wonder what we would do without Red, his antics and his mediocre impersonations.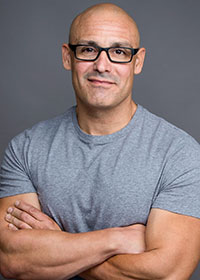 Rob Cobos Military Gun Writer
Rob is our ever knowledgeable and insightful expert on both foreign and U.S. military rifles. It is always a challenge to stump Rob, and whether it's a bayonet or a bolt, he can not only identify the rifle but also tell you the entire history of it. Rob is a retired police officer, spending his time now identifying what we get in here, pumping iron at the local gym and "nerding" out at Comic Con.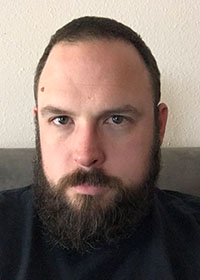 Richard Powell Gun Writer
Don't let the serious face fool you, Rick is always keeping us laughing. This father of two and science-fiction fan didn't come to us with a gun background but he's making up for lost time. If you purchased a Ruger from us, you can thank Rick for the spot-on assessment. Rick is thirsty for knowledge and his writing skills and gun knowledge improve daily. We expect great things from him in the future.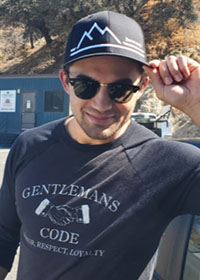 Trevor Wakefield Gun Writer
Trevor is one of LSB's crack gun writing staff. Dedication, willingness to learn, work ethic and drive are words we would use to describe Trevor. With specific expertise in the field, if it crosses Trevor's desk, you can rest assured nothing will be missed and attention will be given. This man can eat donuts at a rate unseen before, maybe out-eat the rest of the office combined, but you wouldn't guess it by looking at him.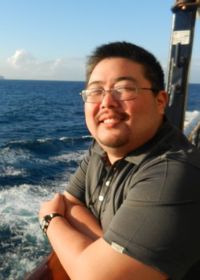 Brian Yen Gun Writer
Brian is the latest addition to the gun writing team and has taken being thrown into the deep end swimmingly, handling just about any firearm thrown at him. You could say he's drowning in guns, but that would imply it's a bad thing. He brings with him a genuine interest in and respect for gun collecting, and he does his level best to highlight why each gun is special.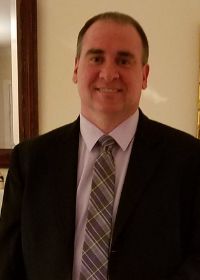 Andrew Graham Gun Writer
Originally from New Jersey, Andrew is the smart and silent type. He lives, breathes and eats firearms and can frequently be found on his lunch break reading about their history. What better person to be part of our skilled writing staff? He's also worked in retail firearms and we're lucky to have someone with his experience here at LSB.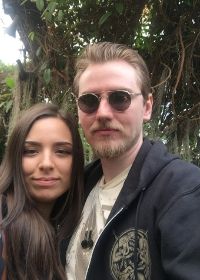 Robert Green Gun Writer
Robert (or Robbie or Bobert...) comes to us with 14 years experience in the arms auction industry and has moved from intake manager to gun writer. His long time firearms experience makes him a shoo in for the detailed descriptions buyers have come to appreciate. Robert is a new resident to Simi Valley and a new father!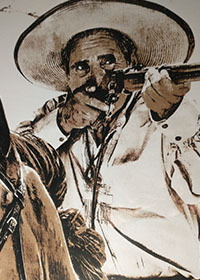 Robert Herrera Writer
Robert or "El Roberto" is always diligently sorting through ammo, brass and bullets, keeping a steady flow for our bidders and doing it with a smile on his face. Whether it is a box of 9mm or a single obscure and obsolete cartridge, Roberto will identify it and get it to auction. If you don't get the response you need from him, he's not ignoring you, he just can't hear you. Speak Up!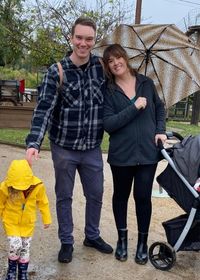 Daniel Doty Photographer
Daniel is a dad to two beautiful girls, a German shepherd dog dad and married to his high school sweet heart since 2016. He started his own photography business straight out of college and has been filming anything and everything ever since. He has yet to win his first auction but it's only a matter of time!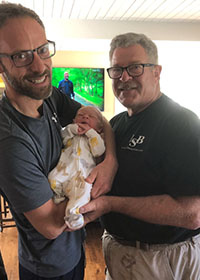 Lew Taub Writer
Lew has been here since the start. Even after three attempts at retiring, he just can't stay away. We wouldn't be where we are and we couldn't get done what we do without Uncle Lew. A bull of a man, with more energy than someone half his age, Lew gets done whatever is put in front of him and whatever is needed. When not here, you'll find him in a duck blind or in Vegas and Idaho with his grandkids.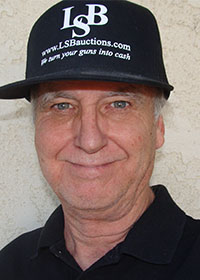 Craig Scott Writer
Craig is one of the few here who is responsible for our massive volume of parts sales. Having liquidated gun and gunsmithing shops, we have tons of parts that need identification. Always with a caliper in hand and jewelers glasses at the ready, Craig weeds through our piles of parts and brings exciting offerings every week to our customers. When not nose down over the workbench, he is laying down rubber on his street bike.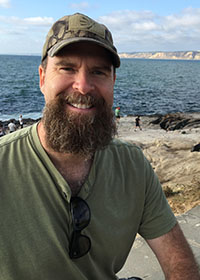 Anton Nixon Writer
Anton knows everything - just kidding!!! But, he does know where to research everything. He's been listing our non-gun items in eBay for years now. Anton knows it and can get it listed and sold! Don't let the beard, biker jacket and motorcycle fool you, this is the nicest man you'll ever want to meet. We are lucky to have him in the office every day!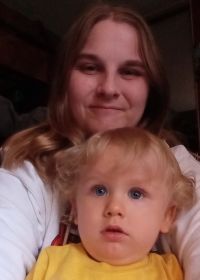 Mishayla Garrett Photography Associate
Mishayla came to us from Utah and was raised in Iowa. She loves hunting and fishing, so of course she's an old hand at managing firearms. We love her organization skills and incredible work ethic. She's the mother of a baby boy and engaged, and we're thrilled to have someone with her personal dedication to the job!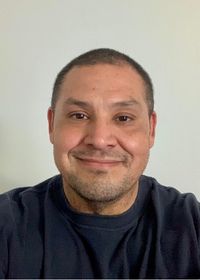 Jorge Reyes Logistics Associate
Jorge is one of our latest and most valuable additions. You need anything? Jorge is always there to lend a helping hand with a smile. When he's not making sure shipments go out packaged well and on time, he's out in the wilderness camping and shooting or spending time with friends and family.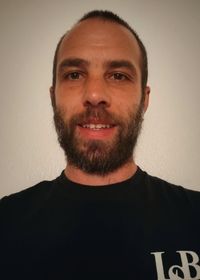 Chris Armour Logistics Associate
Chris comes with 15 years experience in packing and shipping. Always putting the customer first he is willing to do whatever task to get the job done.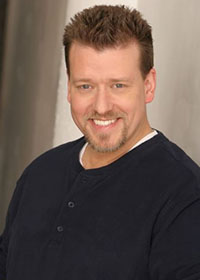 Palmer Bailey California Customer Rep
Palmer is our Saturday Sarah. He is that big fish in the pond that legend tells of, but you can't quite catch. We wish he was here every day and you'll know why after meeting him. Whether it is movie gun knowledge, obscure firearms history, cigar smoking, sweet talking or the ever evolving California regulatory landscape, Palmer is our Jedi Master.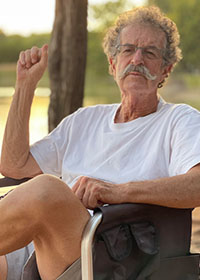 'Uncle' Bobby Road Trip Assistant
Uncle Bobby is actually Spencer's uncle and has been here since the start. LSB's first office space was 400 square feet, which Bob helped to drywall and paint. There was no A/C and only one bathroom. Luckily LSB grew well beyond that and always with the help of Uncle Bobby. Now you are likely to see Uncle Bobby on the road with Spencer and Alyse, helping Walker keep an eye on them and helping the consignment loads safely get back to California.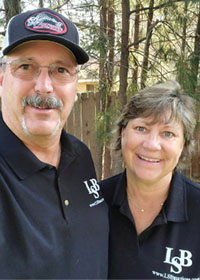 Teresa Palmer Northwest Acquisitions
Teresa, Mama-P, Mother-Teresa, Mama-Bend, Arctic Annie, is a woman of many names but even more talents. We are excited to have her join the team and she is the energy we needed in the Pacific Northwest. Having helped raise Spencer (along with her own two boys), she knows the gun industry and the business. Anything you need in this part of the country, call Mama-P!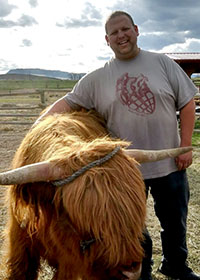 Brian Hoover Director of Interstate Acquisitions
Brian has been there since the start, literally… Brian is Spencer's High School best friend, who wisely left California and sought refuge in Cody, WY. Affectionately known as "Hoover", Brian is the Director of Interstate Acquisitions. You have never met a more can-do man, and no matter what makes you run into Brian, he'll leave you with a great smile and an even better hug. There is nothing that Brian cannot get done, sold or brought back… Anything you need Hoover to gather up and sell for you, just let us know!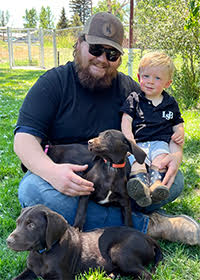 Justin Lee Wyoming Outpost Auctions Operations Manager
This big bear of a man with the Santa laugh is only 25 years old, but has a maturity far beyond his years. He manages the operations of WYOA like a boss with quiet steady leadership. No need to check on him because his tasks are complete and he ensures our Wyoming affiliate is running smoothly.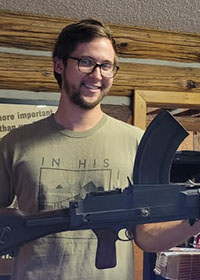 Logan Swartz WYOA Assistant Operations Manager
Logan is the engine behind the outpost and the muscle needed on the cross-country pick-up trips. Whether processing "California-discriminated" firearms for auction from WY, or gathering said firearms from around the country, Logan gets it done. It is uncertain if his girls made him such a nice man or if he came that way! Regardless, that's how this Wyoming Gentleman is!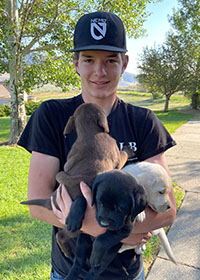 Jed Becker WYOA Road Trip Asst.
Jed is that young man you wish you could hire and then adopt, but you can't, he's ours! You will meet Jed on the road with LSB and WOA, impressing you with his politeness and willingness to work. Sit back and let Jed do all the lifting for you (we do, LOL). Plus, he and his family-bred puppies will win you over! Need we say more?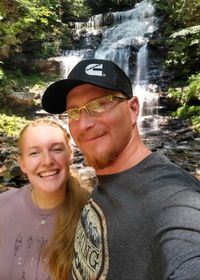 Jared Brandt Photography/Shipping
Jared is the man behind all of our auction photos and shipments going out. He has a passion for hunting and all things firearms. Which makes him the right fit to capture the perfect photos and know how to keep your firearms protected as they ship across the country. He is always willing to work the extra hours necessary to keep the photos going up and the packages going out and as a bonus his wife Hanna often comes in to help print labels or upload photos.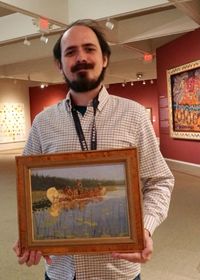 Nick DelDuca eBay Writer
We hired Nick from the Buffalo Bill Center of the West museum's exclusive tours team where he was an intern and led tours throughout the 5 museums housed there. He interned at several other museums throughout his years as a college student, where he earned a Master's degree of Arts in Museum Studies with a few other related degrees sprinkled in there. He is now one of our main eBay writers where he excels in writing and posting items to sell.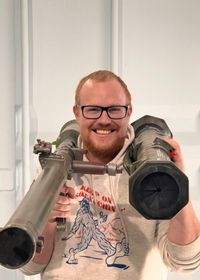 Nick Edgerton eBay Writer
Nick (also known as "Edge") came to us with a passion to learn and the work ethic necessary to keep up with the high demand of getting items written up and sold for eBay. He comes to work early with a heart to serve and enjoys making a good pot of coffee for the office, making sure everyone in the office has a smile.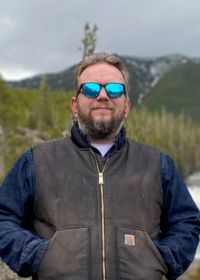 Buck Barham Out Of State Acquisitions "Road-Tripper"
If we gave hash marks for road trips, Buck would have a sleeve full. One of our most experienced drivers and acquisition team leaders, Buck will leave you confident that you are in good hands. Buck defines the old adage of "don't read a book by its cover"; he may be tough on the outside but he's all teddy bear on the inside. Have those cookies ready, because you won't want him to leave. PS: We also thought it wise to not have an easy target driving your firearms around the country.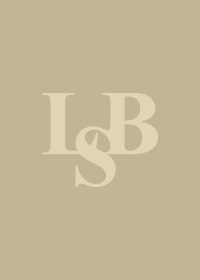 Out Of State Acquisitions "Road-Tripper" Cody
Cody was our first road-tripper, after Brian and Spencer of course. He's walked the streets in the snow to pickup uhauls, slept in the truck, driven loads from -30 to +110, coast to coast dozens of times... They say the post office motto is "Neither rain, nor snow, nor sleet, nor hail shall keep the postmen from their appointed rounds." But that's actually Cody. A true Wyoming gentleman, you'll know you're in good hands with Cody.