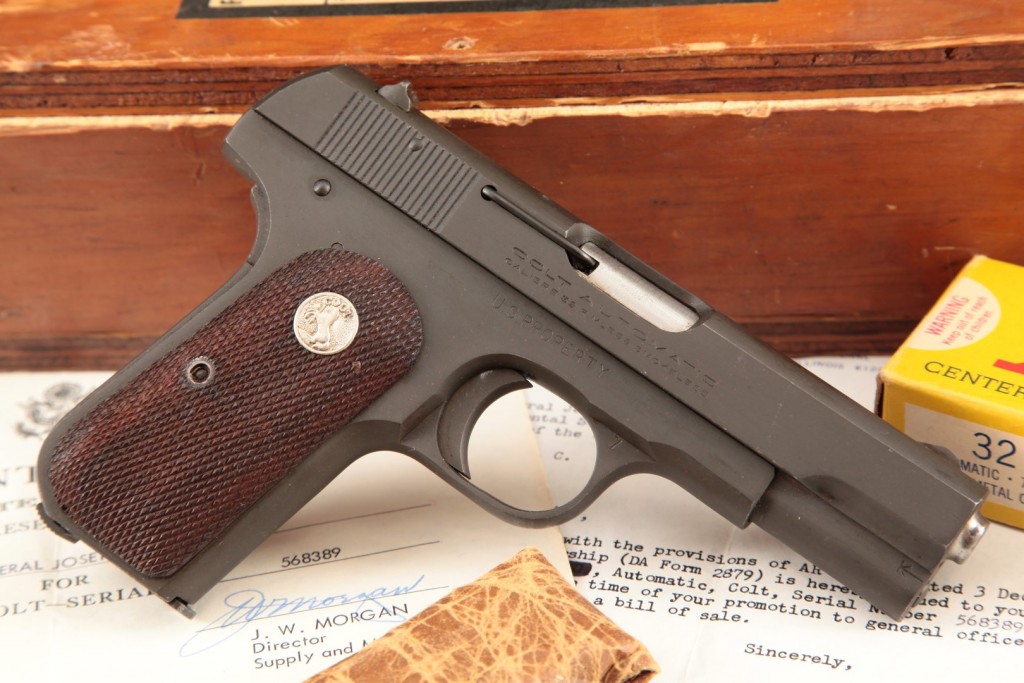 Colt Model 1903 General Officer's Pistol Issued to Maj. Gen. Joseph L. Bernier
General Joseph L. Bernier: Chief of the U.S. Army Dental Corps 1960-1967
August 1, 1960 Col. Joseph L. Bernier was promoted to major general and
sworn in as Chief, Dental Division, OTSG, Assistant Surgeon General for Dental
Services, and fourteenth Chief, Army Dental Corps (now numbering 1,747
officers). General Bernier is well known for initiating an aggressive Army-wide
preventive dentistry program in November 1960. He used the Army preventive
program as a model for promoting the prevention movement in civilian practice.
Among specialists in oral pathology, Dr. Bernier is given credit for leadership in
organizing oral pathology as a specialty and specifically for establishing the
American Academy of Oral Pathology.